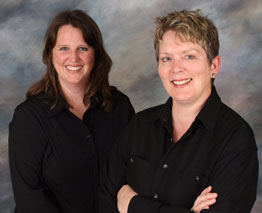 Photographs by Gabrielle Mullinax,
Fullerton Photographics, Inc.
(L-R) April Gentry, Cherry Allen
We at Business-keepers are your seasonal, non-seasonal, all year around kind of accounting (non-CPA) and Quickbooks consulting firm. So whether you are catching up on your accounting work, starting a new business, or just need someone to check in on your Quickbooks routinely, we are here for you when you need us.
We are the Key to Keeping Business.
For more information, check out our body of work: Multiple tweets daily on Twitter, Like our Facebook, peruse our website, or read back issues of our newsletter. You can even find out more info the old fashioned way, give us a call or email your questions to us at: contact@business-keepers.com
Concierge Accounting

Business-keepers Consulting proudly provides superior, intrinsic accounting to one-person business owners whose business model keeps them on the road or traveling around the world. Whether you are a professional athlete, an artist, or a solopreneur, we can serve your accounting needs from our central location while you are off and running in the direction your vocation takes you.
Accounting & Bookkeeping

Having accurate financial statements is critical to making financial decisions about your business. The processing of Sales, writing checks, recording deposits must be maintained on a regular basis in order to know where you stand with your cash flow. Business-keepers provides bookkeeping services to maintain your records on a timely basis. We can also oversee your own inputting and reconcile your bank accounts on a monthly, quarterly, or annual basis.
Office Management

Running an office is time consuming and undervalued. Business-keepers can train on (or maintain for you) your company's Quickbooks Pro data and office management system. Having a well organized office, using accounting software effectively, and creating an efficient paper flow will ensure the accounting and management needs of your business are fully met.