Concierge Accounting
Athletes, Artist, and Solopreneurs need an in-the-trenches team, too! We relieve the accounting burden so that you can focus on what you enjoy most.
Tracking your expenses
Recording standard incomes (simple deposits from a few sources)
Bill payments
Monthly reports to review your business income and expenses
Explanations of the reports so you can set goals
Work with your CPA's advice for best tax advantages
Work with your Investment Broker to ensure your future goals are met
Payroll Process (if you are a corporation)
1099s issuance (to any subcontractors you may need)
Meetings in person when you are in town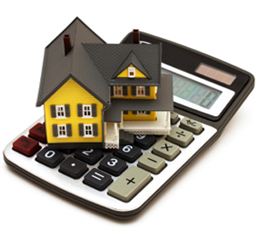 Call Us: 714-KEY-8-KEY

Accounting & Bookkeeping
Having accurate financial statements is critical to making financial decisions about your business. The processing of Sales, writing checks, recording deposits must be maintained on a regular basis in order to know where you stand with your cash flow. Business-keepers provides bookkeeping services to maintain your records on a timely basis. We can also oversee your own inputting and reconcile your bank accounts on a monthly, quarterly, or annual basis.
The accounting services we offer are not the same as a Certified Public Accountant, however we can bring your records right up through to the financial statements, thus making it easy to turn the statements over to your CPA for final income tax preparation. Business-keepers also prepare Sales Tax and Property Tax (571-L) statements, along with the other miscellaneous government reports that come due throughout the year.
Accounts Receivable/Payable
Maintaining your Accounts Receivable and Accounts Payable can be a very time consuming process. Business-keepers can help you with these duties. Properly recording your Sales and receiving monies from your clients allows you the cash flow needed to pay your company's bills. Paying your company's bills on time can maintain your business's credit and avoid late payment fees. Business-keepers will keep track of you're A/R and A/P on a regular basis determined by the client's needs, or review the processes to insure proper and timely applications. Either way that best fits our client's agenda is the way that business-keepers do business.
Budgeting
This is a form of accounting that is often overlooked in a for-profit business. Business-keepers believe that every company should have a budget and strive to maintain it. Business-keepers will help your business create a viable budget (if you don't already have one), maintain your business within the budget, and look towards the future past the budget.

Office Management
Running an office is time consuming and undervalued. Business-keepers can train on (or maintain for you) your company's Quickbooks Pro data and office management system. Having a well organized office, using accounting software effectively, and creating an efficient paper flow will ensure the accounting and management needs of your business are fully met.
Training & Development
We offer training existing staff or newly hired staff on the basics of bookkeeping, accounting principles, and Quickbooks Pro software. Not only is our training helpful in navigating through Quickbooks, but we also gives the employees the basic theories of what the software is thinking and how to understand the big-picture of accounting in general. We help the employer, our client, create a productive working relationship with the company's bookkeeper (or accounting department) for optimal results.
Payroll
Business-keepers stays abreast of payroll tax laws and works hand in hand with outside payroll services, such as Paychex, to help the client understand their company's payroll reports and how they flow into their accounting system.
Office Management
We can organize and manage a company's office or train you or a staff to handle these duties. Every efficient office needs to have a filing system, proper labeling, and a means to retrieve data in a convenient manner. We will set up a system (or manage an existing one) and ensure it is maintained properly so that you can find that important document when you need it.