April Gentry, CB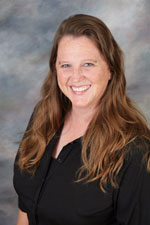 April has a long history in accounting. She started with basic bookkeeping for her father's landscape company back in the mid 80's. From there she entered the corporate world working in the financial statement division of AVCO financial services where she compiled reports for the various states in which AVCO did business.
April left AVCO to work for an investment firm in South Orange County working directly with investors, providing intrinsic accounting reports for investment strategy.
In 1989, April entered the world of public accounting working for an independent Certified Public Accountant for one year. She went on to become a Staff Accountant at Kanady & Moding, a CPA firm in Santa Ana for eight years. Her responsibilities included all aspects of accounting from data entry through financial statements, sale tax and property tax audits, and working directly with the client base.
In 1997 April left the corporate world and founded Gentry & Associates, a bookkeeping and accounting firm (non-CPA). She merged that business into Business-keepers Consulting in 2002. April lived in an HOA for 13 years and served some of that time as the treasurer on the board, creating a new budget and setting the HOA on track towards reserve study goals. Because of this experience and background, she has a passion for community living.
April has an Associate of Arts degree in Business from Orange Coast College and a Bachelor of Arts degree in Linguistics from California State University, Fullerton. She is a Certified Quickbooks Pro Advisor.
Cheryl Allen (aka Cherry)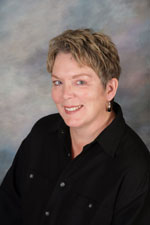 Cherry has a long history with Business-keepers and Gentry & Associates. Cherry has a degree in Education and teaches English and History, as well as working at Business-keepers. Cherry's master of the English language provides BKC the backbone for all of our literature, writing documentation, and marketing materials. She is the direct assistant to April and Nancy, and aids in various office administrative duties.